Every new investor starts with a great confusion!
The confusion is not a chaotic one where you are trying to choose from a lot of investment instruments. The confusion usually is straightforward – should money be invested in mutual funds or in the stock market?
Alpha SIP – The most intelligent alternative to monthly mutual fund investments
There is a simple reason why new investors these days seldom think about any other instrument apart from these two. Everyone now knows about the power of equities. Equities have an unmatched track record over the last few decades (look at the chart below). And how do you invest in equities – via mutual funds or via the stock market!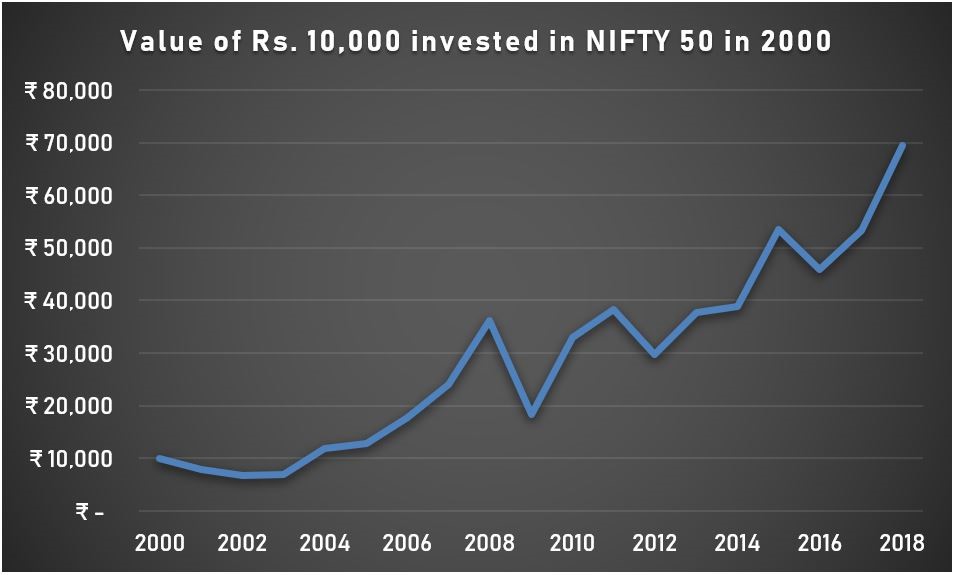 Had someone invested Rs. 10,000 in the NIFTY 50 index, the total value of that investment would be around Rs. 70,000 today. That's a return of around 10.75% year-on-year.
If you check out the return of a good mutual fund for the last 20 years, you are going to see annualized returns of 15% and above.
Moreover, you can observe 25-30% and higher annualized returns for certain stocks for the last 20 years or so.
Compare all of these numbers with today's fixed deposit interest rates and you'll understand the fascination people have with mutual funds and the stock markets.
Without really using your brains a lot, you could have earned a return of 10.75% over the last 20 odd years by investing in an index fund which tracks the NIFTY 50. And it's true, you really don't need a lot of understanding to invest in an index fund – almost all index funds do equally.
Equity Mutual Funds or Stock Market?
Now, let's check out the differences between the instruments we talked about – mutual funds (an index fund is a type of mutual fund) and shares.
The most important differences between investing money in mutual funds and investing in shares can easily explained by the following analogy –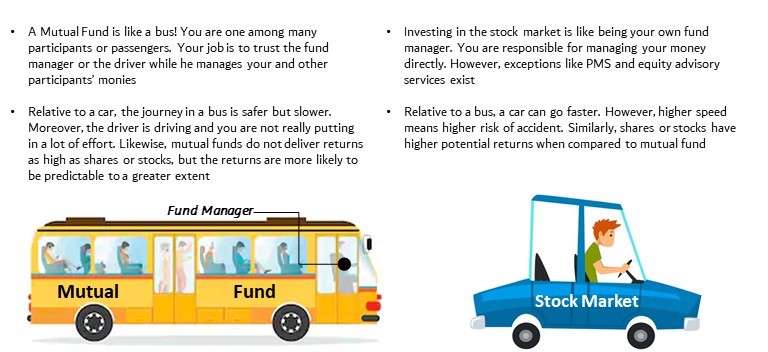 Additionally, just like buses have definite stops, mutual funds may have restrictions. These restrictions may be . Stock market, on the other hand, do not have any such restrictions. Like your car, stock market investments provide a lot more freedom.
A bus trip is traditionally cheaper than a car trip. However, comparing the cost of mutual fund and share market investments is not a simple exercise.
If you are not going to seek paid investment advisory while buying shares, it would almost always turn out to be cheaper than investing money in mutual fund. However, if you are making use of PMS, your stock purchases and the advisory fee will almost always be more than the cost you pay to invest in mutual funds.
Reasons why you should be investing your money in mutual funds
You don't have time to invest in equities directly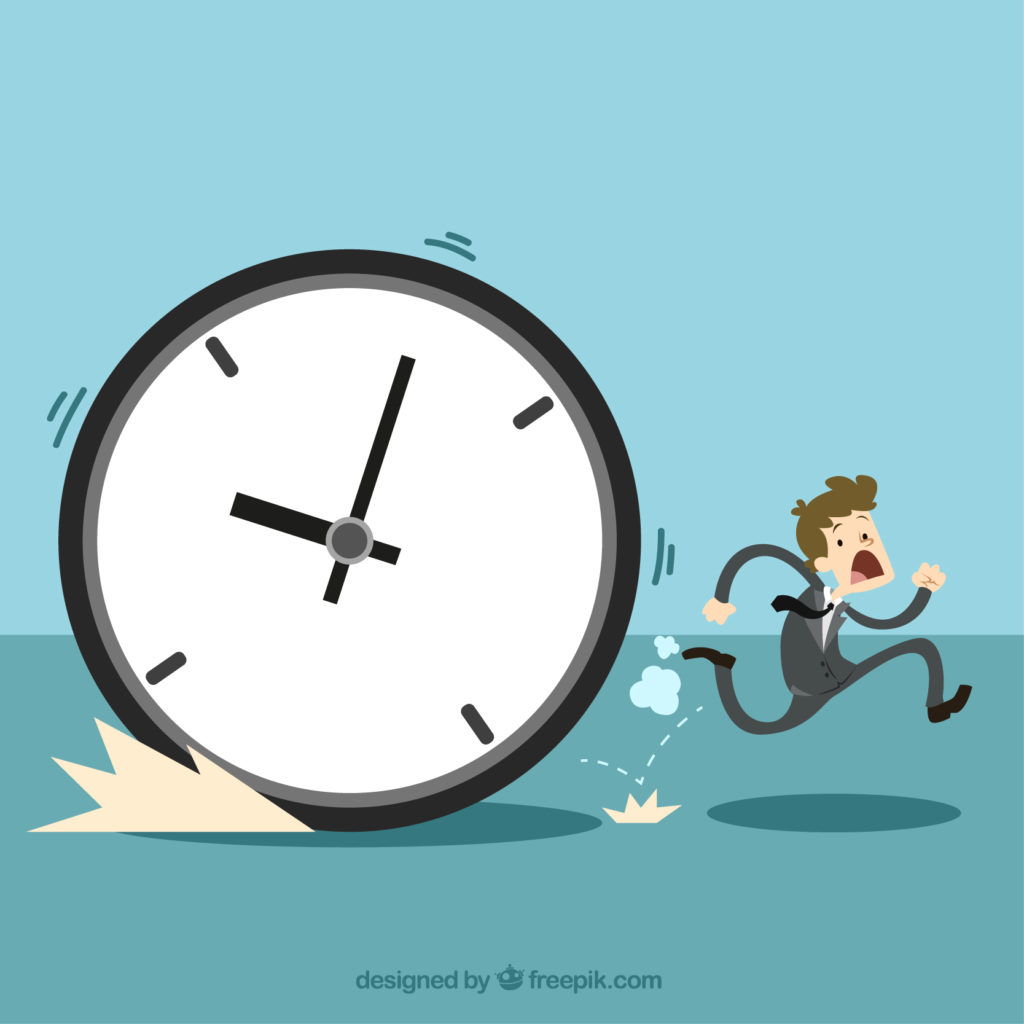 This is probably the biggest reason why people choose to invest in mutual funds.
Equity mutual funds is a simple, straightforward way to invest into equities without all the baggage of research and time commitment. You simply have to identify a good fund manager with a good track record of managing a fund. Then you simply hand over your money to him to manage it for you.
An extension of this is that you don't need the extra stress. As described earlier, equity investment research takes significantly more time than equity mutual fund research and investment. If you are working 10-12 hours a day in a stressful job, you probably don't want the extra stress associated with equity research and investing.
You don't have a great track record in equity investing
Equity investing is a skill. It needs to be developed and honed.
However, you need to be able to realize when the game is not meant for you – if you have made terrible decisions and you have always let emotions get better of you.
If you have been consistently unable to beat the market, in terms of returns, or have been making money purely on the basis of luck, you need to turn to equity mutual funds before it is too late. Someday you are going to run out of money and luck.
You are not a millionaire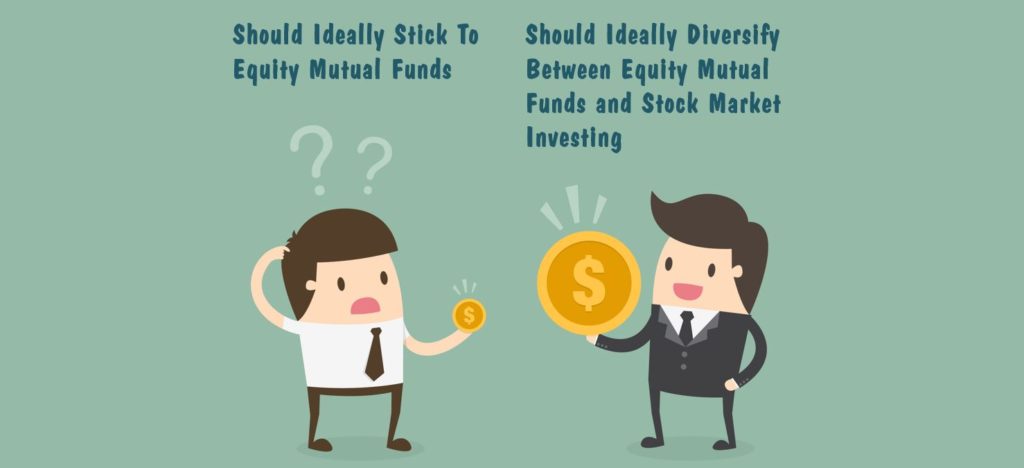 Not that equity investing is reserved for the rich, but equity investing has a lot of concentration risk. Concentration risk here refers to investing a large chunk of money in a small number of stocks.
When you invest into the share market directly, you might be tempted to buy more shares in one sector than the other or more shares in one company than the other. This could be fuelled by various reasons like gut feeling, seeking advice from a non-expert etc.
Additionally, mutual funds provide the best way to participate in equity investing for smaller investors.
Let's say someone has Rs. 10,000 to invest in equities every month. And all the shares he wants to invest in are priced at Rs. 2,000 and above. Does he just 5 or fewer shares every month of just 2 or 3 companies?
That would be a great concentration risk! Even if one of the company shares don't yield the expected the return, its impact on the entire portfolio shall be significant!
However, if invest the same Rs. 10,000 in a mutual fund every month, you get exposure to 20-25 stocks at the very least! And you could carefully invest in mutual fund(s) that have higher exposure to your favourite stocks without concentrating your portfolio with only those stocks.
Your appetite for risk is not enough
This is probably just an extension of the point made before.
When you invest in equities you invest only a select bunch of shares which exposes you to concentration risk. This risk almost completely goes away if you have a carefully selected, diversified equity mutual fund portfolio that is in line with your risk appetite.
For example – someone who wants to invest in equities but has a very low risk appetite at the same time would consider a hybrid aggressive fund that invests some portion in debt. If someone has a larger risk appetite, he could consider mid-cap and small-cap funds.
Reasons why you should be investing your money in the share market
You invest in equity for a living
Don't be surprised! There is a whole host of junta which makes their living off of equity trading and investments.
If you have observed that you have a knack for investing in share market and making profit out of it, you can absolutely pursue it as a career.
Alternatively, you should invest in equities if you are so good at it that you can make a living out of it. Meaning, your investment skills are close to that of a professional fund manager.
You can absorb more losses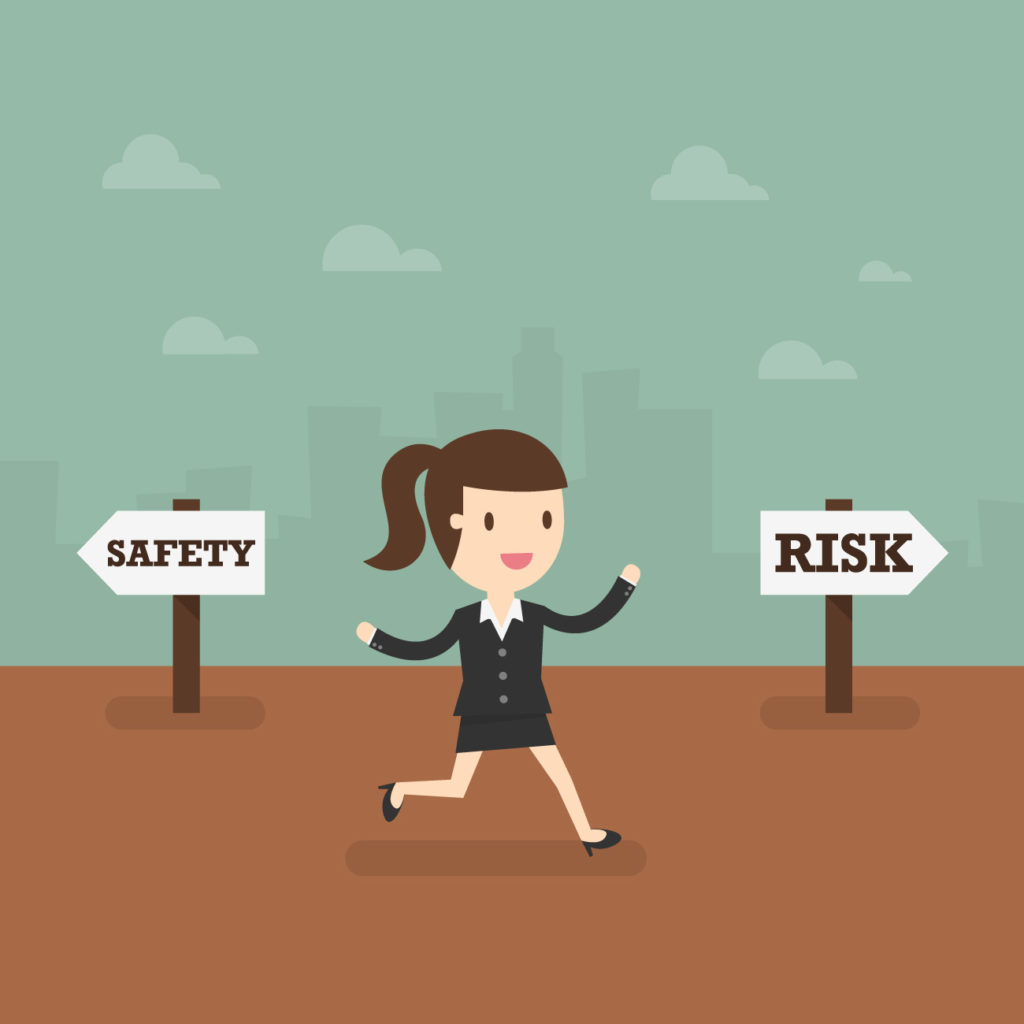 Well, thinking about losses before you even start investing doesn't sound encouraging. However, it is prudent to consider how would you react if you lose 10%, 25% or 50% of your portfolio value.
If you are not comfortable with seeing your portfolio value go down even by a few basis points, equity, especially the stock market, is not for you. Ideally, you should stick to debt instruments and balanced/large-cap mutual funds if you are feeling adventurous.
You want to give your investment portfolio a boost
Equity is the best performing asset class of the last couple of decades. So, it is only natural that equity is a part of a well-diversified portfolio.
If your portfolio consists of only debt instruments, real estate and gold, diversifying to equity is a good idea. This will not only diversify your portfolio, but the return is likely to boost by a few points if the portfolio is well managed.
This can be done using either shares or mutual funds or even both!
Conclusion: Mutual Funds or Share Market?
Equity is a high risk-high reward asset class. You can invest in equities via mutual funds or via the share market.
If you are a small investor and do not have millions to invest, it is probably best to stick to mutual funds for equity participation. However, if you have the time and skill of picking good stocks, you are an exception and can take some exposure to the stock markets.
If you have deep pockets and do not lose sleep over sudden and large losses, share market should not intimidate you. You can learn the art of equity investing or seek professional advice from PMS-like services.
Happy Equity Investing!